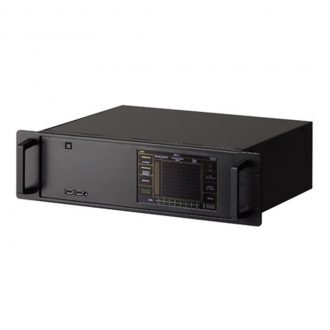 IM-NPU Grand NPU Powerful Computing to Convert Network Signals into DMX Signals
1: Professional Linux operating system,
2: The NPU has exactly the same CPU as the Grand MA console.
3: Has powerful computing power to convert network signals into DMX signals;
4: Built-in 8 DMX output ports 4,096 channels,
5: Built-in a 7-inch TFT touch screen display.
6: 1 Gigabit Ethernet interfaces,
7: 2 USB 2.0 connection interfaces
8: Multiple MA consoles can share one or more NPUs for hot backup.
9: Multiple NPUs can be connected in series
10: Supports protocols such as DMX512, ART-NET and ACN.